Out of the Mist
"An introduction" - Devlog 1 - 10/4/20
---
First things first! Greetings and a big thank you to the people here reading this and interested in our little game! This first devlog will be more of an introduction to our small student team while also revealing how the game came to be and our plans of continuing development beyond what you see now in screenshots - and very soon on an incoming demo - and eventually releasing the game for PC/Windows.
Prologue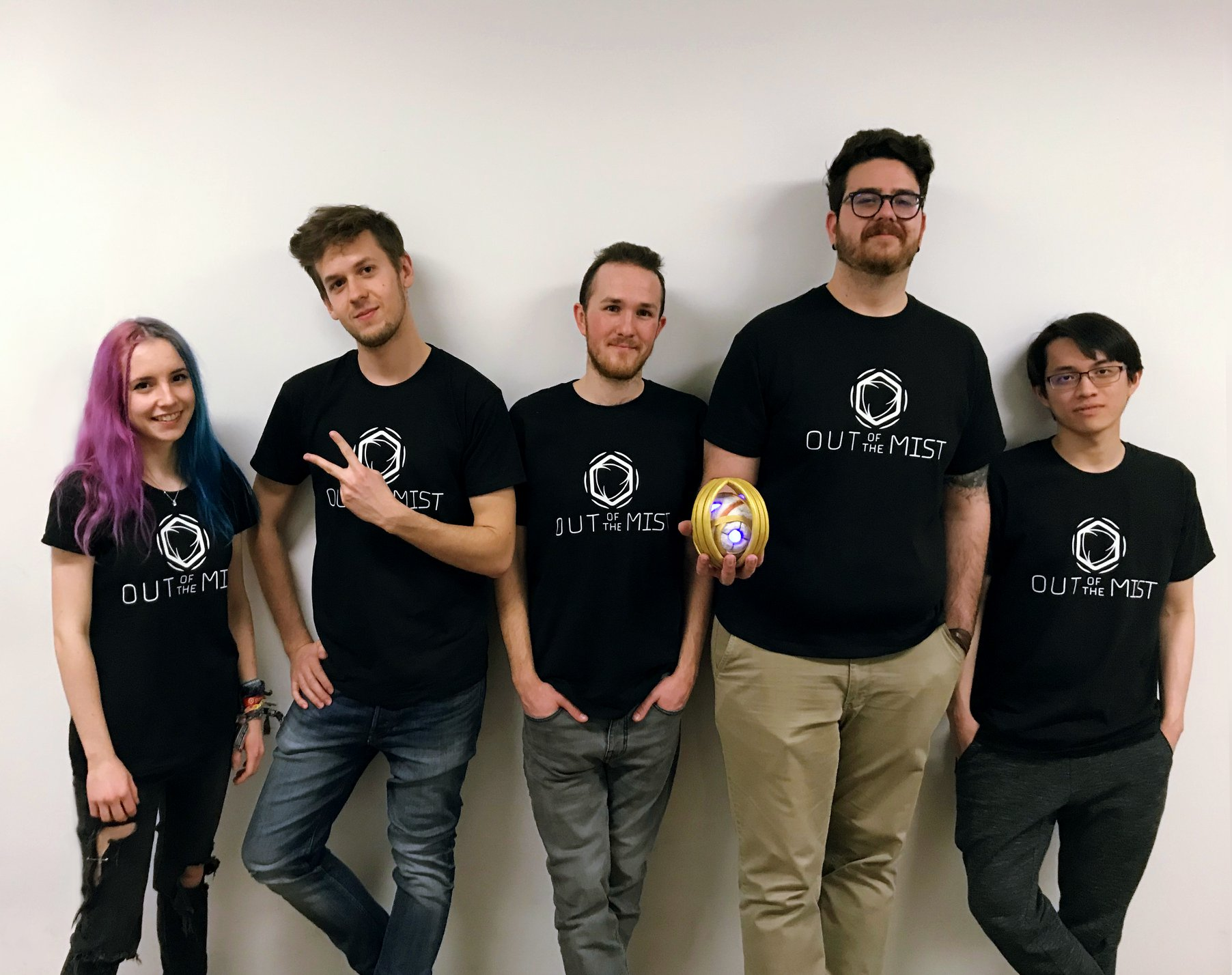 Vanessa, Arkady, Trey, George (me!) and David in our Semester Game-Showcase
Our team, also known as Death by Broccoli, consists of total 5 members. Arkady, our environmental artist, Ta David, our programmer, Trey, our 3D-Artist, Vanessa, our Concept/UI Artist and I, George, the designer! We came together during our first University project in order to create a ludic game in 6 weeks. Our team's specific theme was "Transformer" and after an hour or so of brainstorming we came with the idea of… thieving raccoons that transform into different objects in order to achieve their goal of stealing food from unlucky home-owners! Death by Broccoli, was the game's name.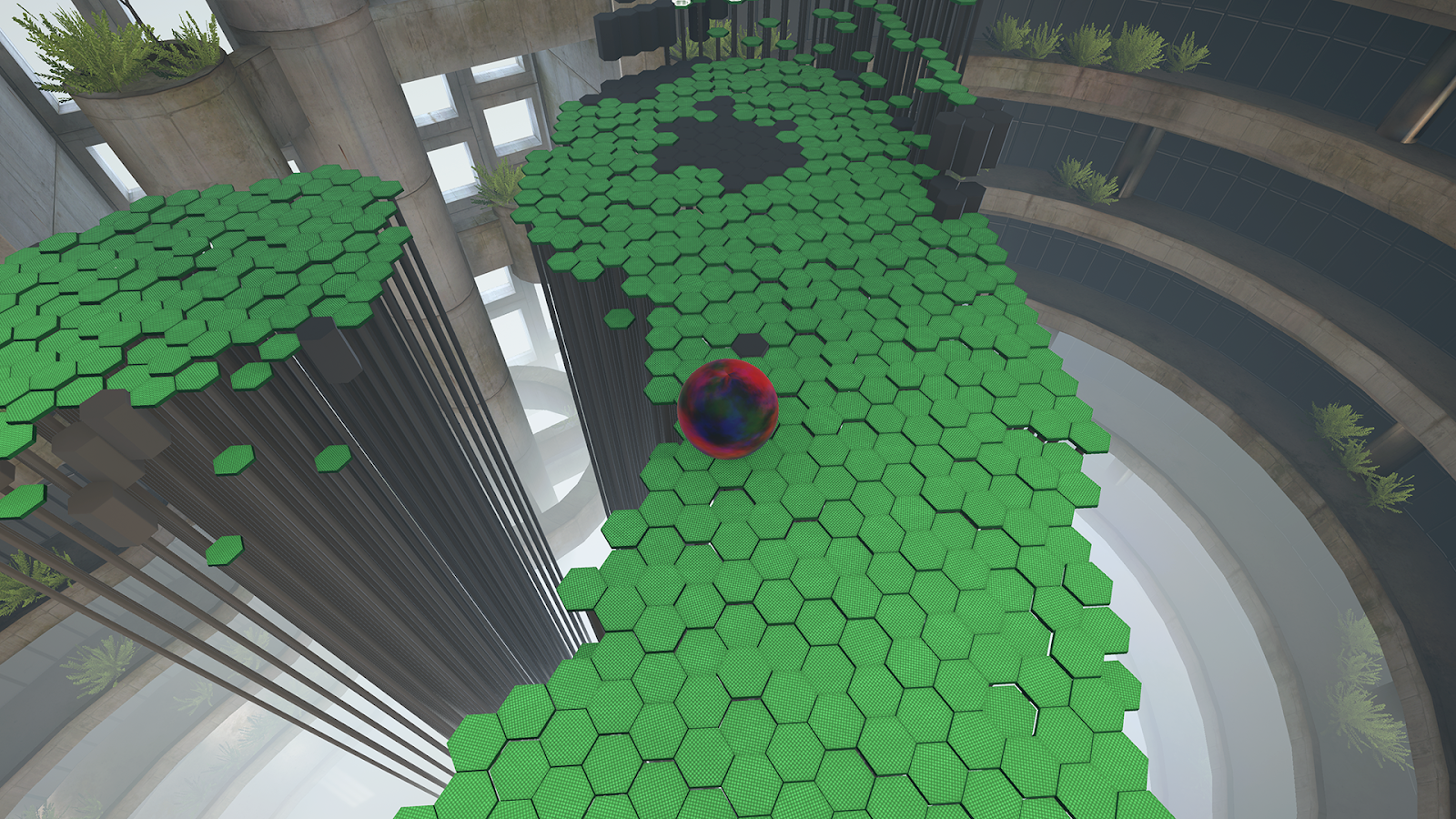 Screenshot of the first setting and art-style

Fortunately, -or unfortunately- after some more brainstorming we decided that this game wouldn't be doable within our 6 week given time and we put our brains to work to find something else. We eventually arrived at the idea we have now, "transforming" the environment (let's face it that's a stretch) in order to control the player character. Even though the mechanics stayed the same throughout development, the setting and art-style took a u-turn. It was originally supposed to be set in a post-apocalyptic earth destroyed by climate change, where an alien race sends a robotic ball in order to discover what happened. Through different names, Project:TERRA, CERO, we eventually arrived after 6 weeks to where we are, to what Out of the Mist is now.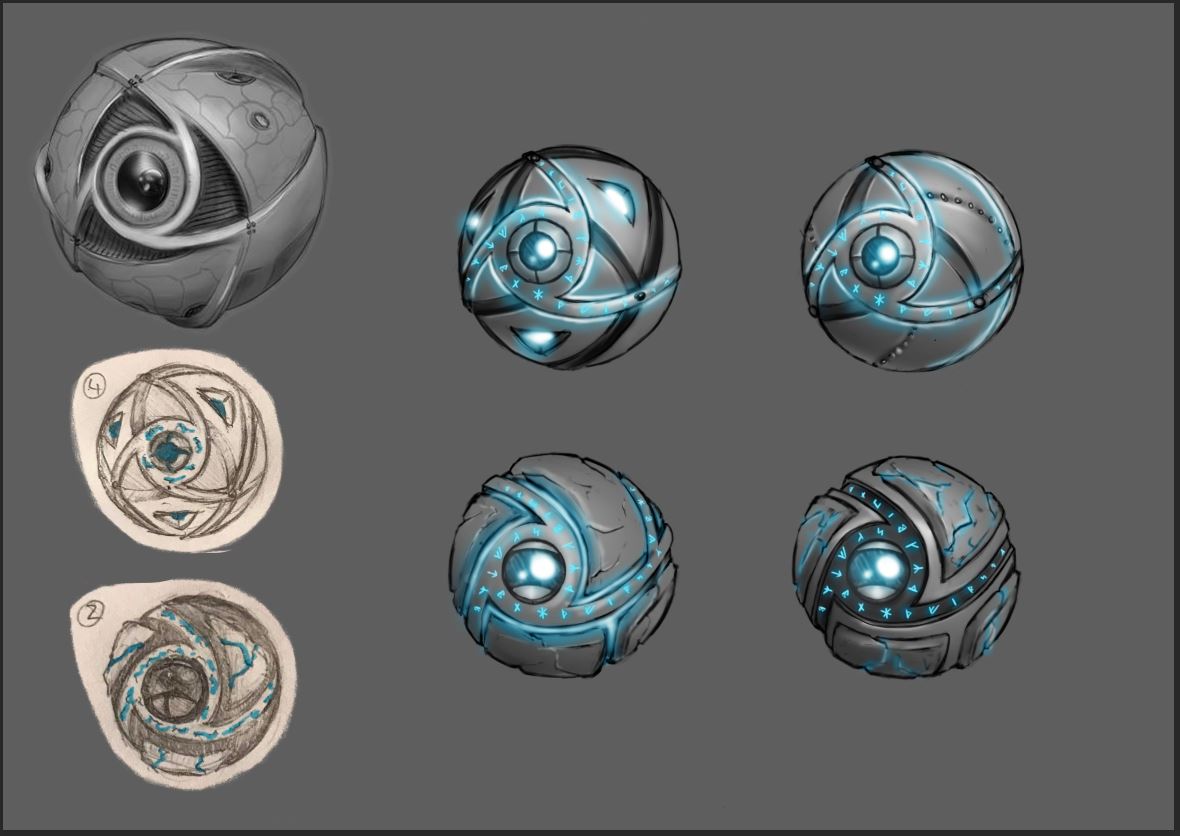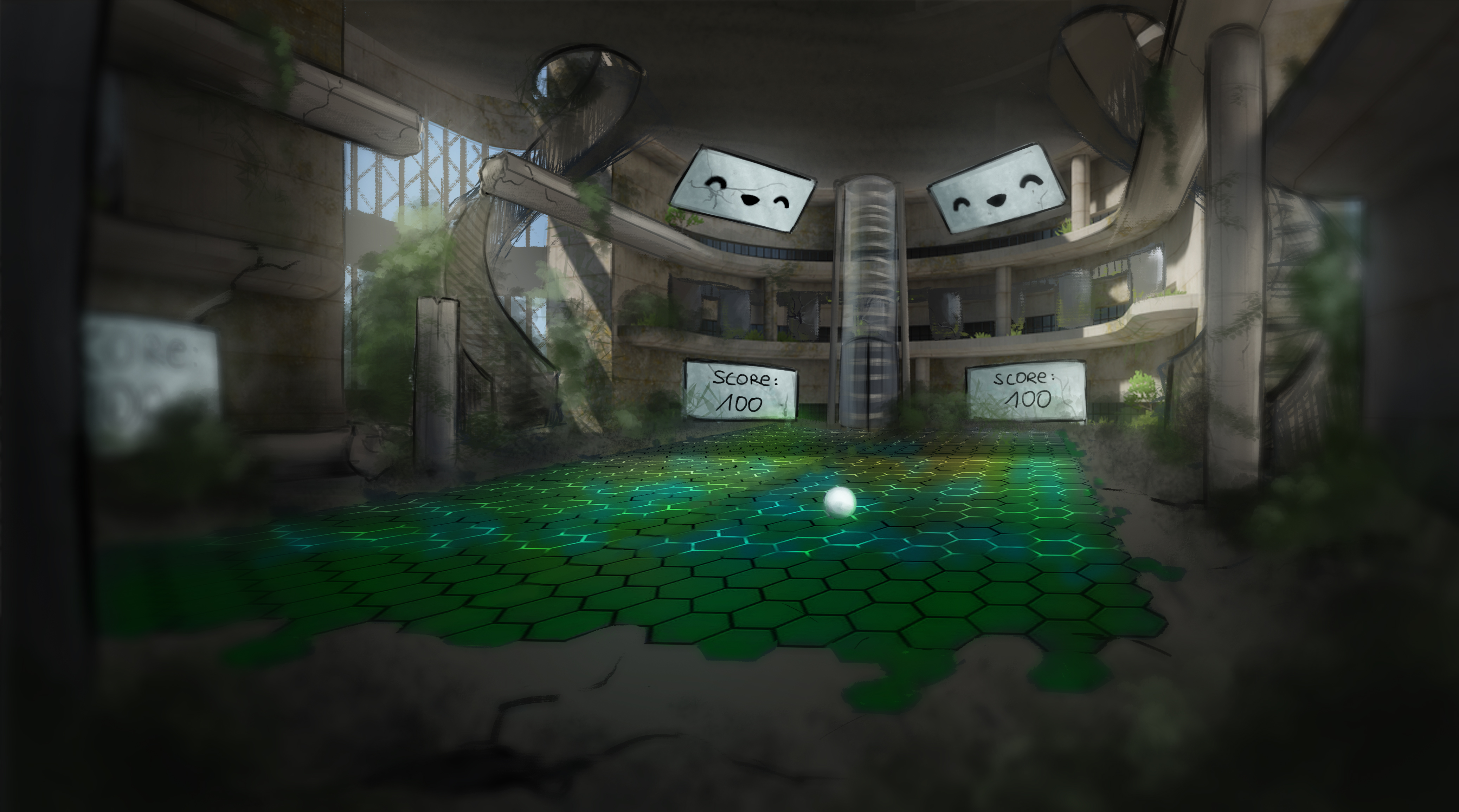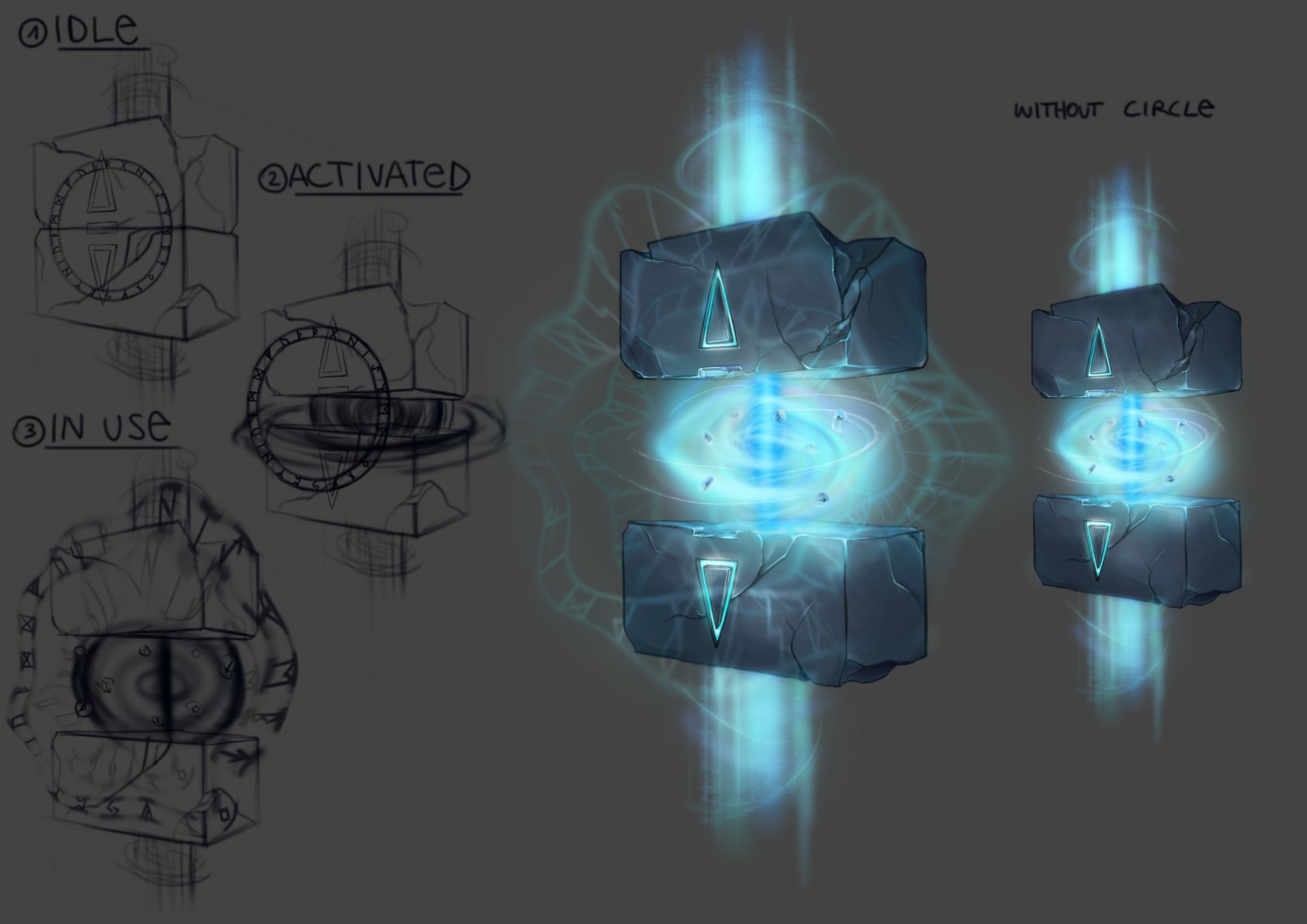 Concept Art by Vanessa. Top - ball character concepts, middle - early level concept, bottom - grapple/magnet concept

Chapter I: Current Status and the Future
After taking a much needed personal time during the semester break we decided to resume development on the game with the goal to expand it and make a full-game release. Unfortunately the current status of the world also complicated things for the game. After a few meetings and roughly a week of work on the game, we resumed our semester, now in online form of course, starting with the semester's project phase. That meant that all of us had to work on different projects from now on and 6 week games usually means a lot of investment and work hours poured into them. Sadly, for now, this brings our progress with Out of the Mist down, if not to a halt. This blog was supposed to be the first of a series of biweekly devlogs with updates on our games development and on what is to come next.
Because we have already discussed the game's future we decided to talk about it in this first one, since we are now busy with other games. In terms of scope, our current plan is to have three more separate worlds, visually, culturally and mechanically distinct. Each one of them has a unique story behind them, ready to be uncovered. Offering unique mechanics to them they would give more variety to the gameplay, complementing the core mechanics of movement and platforming. The current world, which you can see in the screenshots and the trailer, is going to be the starting point of the game, where the player gets to know the mechanics and also the world and story.
There will be a lot more information to come about the story, mechanics and visuals as we work more on the game. If you're interested to join us in this journey please stick around here and on our social media. But here's a little sneak peak of the desert world's visuals: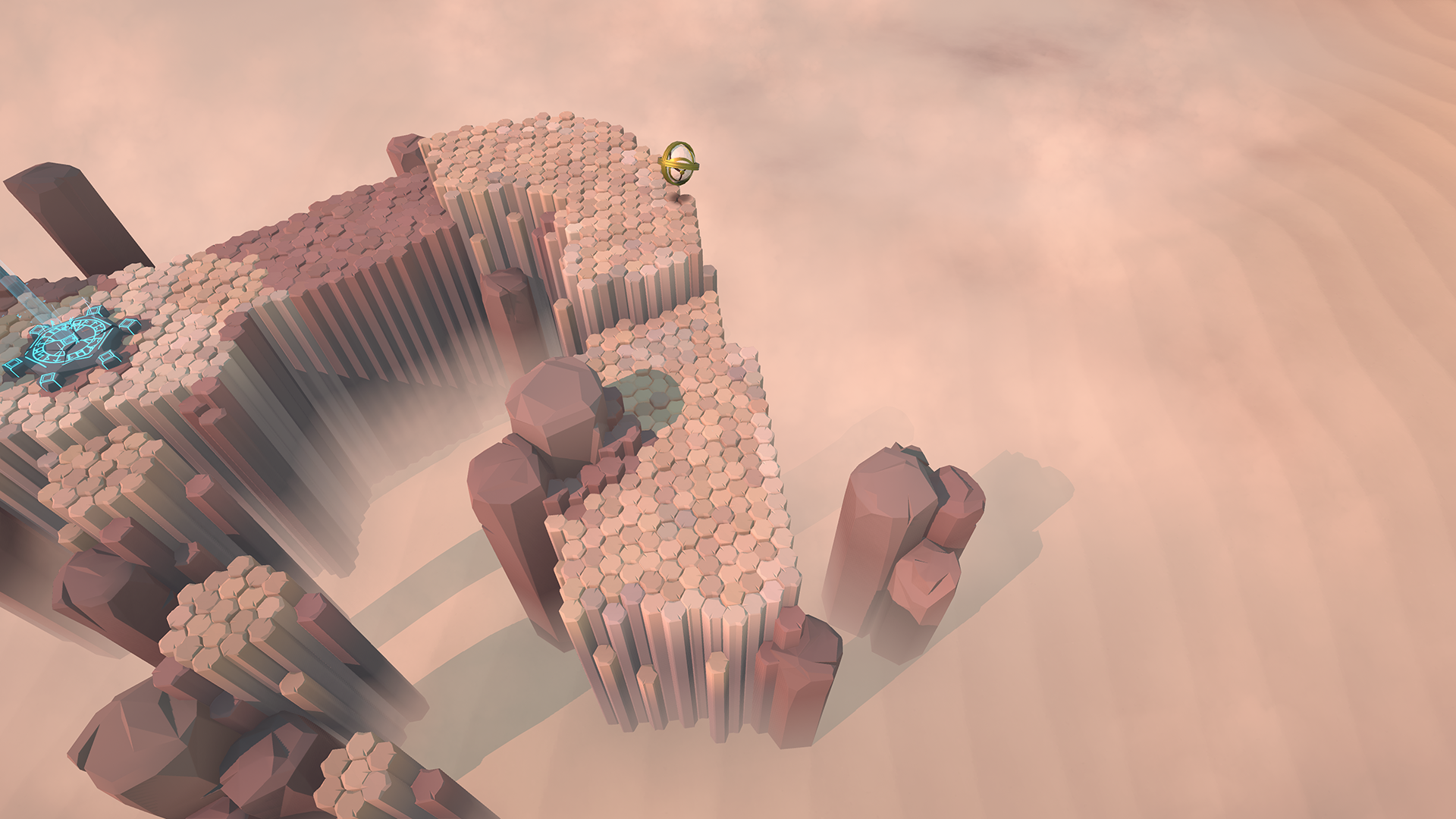 A big thanks from our Team to any interested readers and players. Demo soon to come here on itch.io to try for free!
Until the next one, stay home and stay safe!
George Lindaris
Death by Broccoli